Monthly Archives:
June 2013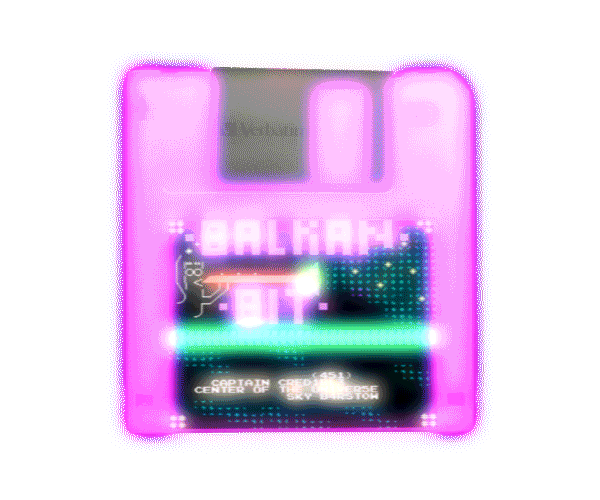 Yes thats right, alongside the artists Sky Barstow, 451 and Center of the Universe, Captain Credible is part of this 100% insanular release!
Come to the amazingly awesome release gig tonight!
Sky Barstow, Captain Credible, Center of the Universe and (451) have joined forces in the invention of a completely new 100% eco-friendly genre: Balkanbit
Balkanbit is the result of a full on frontal collision between folk-tones from the Balkans and nostalgic video game music. The result is hysterical end ecstatic while at the same time feeling completely natural.
The release contains traditional balkan songs remade alongside original compositions inspired by eastern european music, archaic entertainment consoles and pre-iPhone computer culture.
Sky Barstow a.k.a. Robin Barstow has previously released 2 albums with electronica and computer game-inspired music. He has a double standard when it comes to the seriousness of music and a "guitar wanky" approach to his musical expression. His surreal creativity and strong predilection to electronic machinery of yonder years, make him the perfect candidate for hammering on this new music in an aggressive and elegant way. Devoid of any compromise!
Link: sky.barstow.no
Captain Credible a.k.a. Daniel Lacey-McDermott is known for his intense epileptic live shows with his home made audio electronic audio machinery and a strong underlying 8-bit aesthetic. On this release he approaches the task at hand with hectic beats and realistically imitated genuine Balkan brass instruments caught in an epic battle for justice and freedom from the evil space sharks. With traditional covers, and original works Captain Credible tears an eight bit hole in the Eastern Blocs cultural heritage and serves it up with a healthy smoothie made from recycled nintendo consoles.
Taste the solder mask in every snare!
Center of the Universe a.k.a. Jørgen Skjulstad is also known as the driving force behind the prolific Oslo based record label Metronomicon Audio, along with countless critically acclaimed releases spanning a multitude of genres. C.O.U. Is perhaps the artist that feels most at home in this setting with his fantastic skweee inspired Balkan revelations and an immediate mastery of the newly established genre. For the Center of the Universe no surna is too high and no bass too deep. The dance floor is beckoning, waiting for your eccentric bodily spasms!
Link: http://www.centeroftheuniver.se
(451) is the secret pseudonym of Christian Augustin. He is by far the most authentic of the gang swearing to legitimate 8-bit hardware. On this release it is his vintage Commodore 64 that is allowed to shine as we bask in the warm glow of his masterpiece.
Link: www.christianaugustin.com
The sum of these four artists, each with their own special powers, is an mindblowing experience within the new discipline.
This release also marks a milestone in mankind's achievements within "Hi-def lossless music compression and enhancement technology". Through exaggerated googling and scientific experiments the team have managed to push compression to its practical limits. Where a standard mp3 format album would take over 60MB, the team have managed to get the size down to 1.44MB, while at the same time ENHANCING the audio quality. This enhanced version will of course only be possible to experience in the diskette-born physical release, which will be printed in an exclusive 100 copies
Download codes for people who don't own floppy disk drives will naturally be attached.
FB event