Making things in hotel rooms. Automated 220V relay.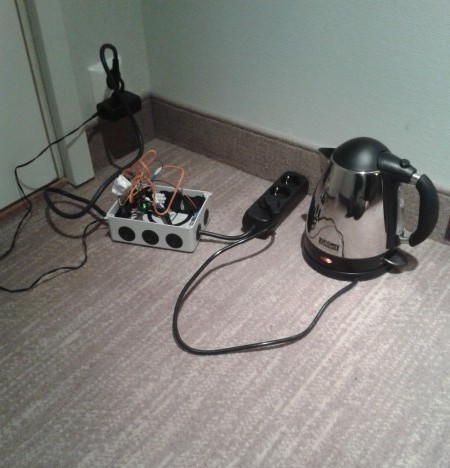 I have spent some time this evening putting together an automated relay that cycles the power on and off with a period of between 4 and 8 seconds. controllable by a knob. It is goingto be used to controll a pump that will simulate breathing in an animatronic polarbear.
using an atmega328, a 220V / 5V relay and a transistor.