Another wonderful page on Lunetta synthesizers
The name Lunetta refers to the retired professional percussionist and musician Stanley Lunetta.   Stan was notable in the area of electronic music and developed very simple circuits often from abusing digital logic integrated circuit chips. The same chips as are used in the tutorials on this page.
David LeBleu has put together a comprehensive page overviewing and going into detail on his Lunetta.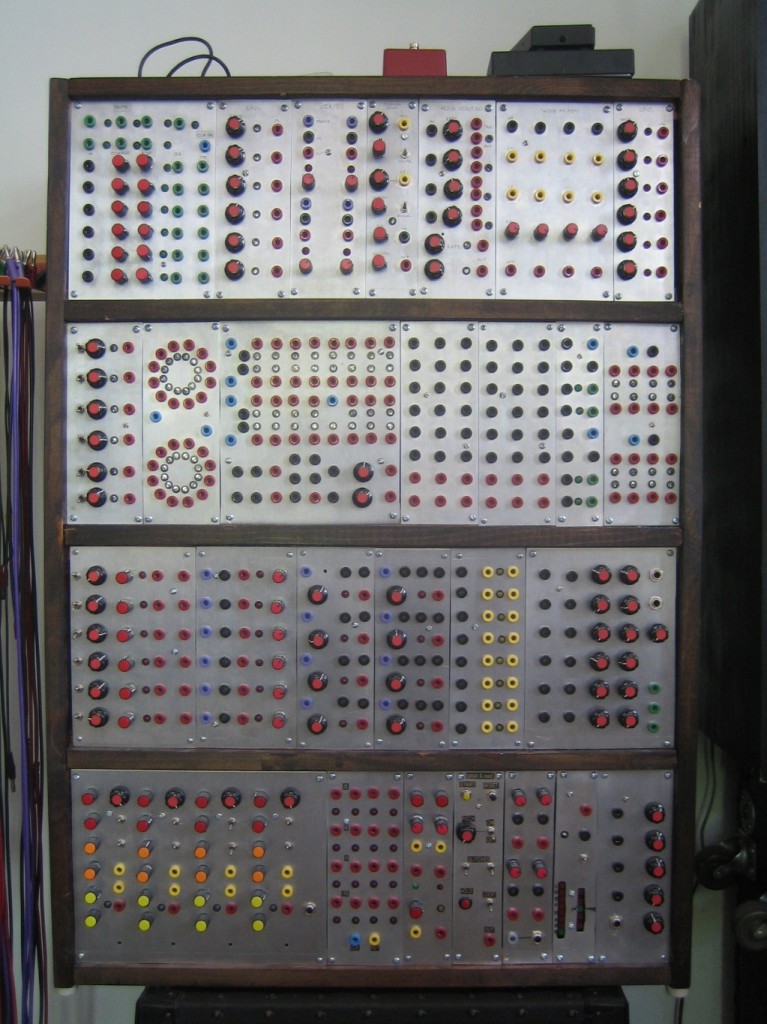 Complete with close ups of the wirin, and schematics so you can build your own here