Chipspeech
Ah the beauty of computers imitating humans, and doing a pretty bad job of it too.
And now finally, the software plugin creators Plogue have completed the painstaking task of carefully analysing and modeling a handfull of early retro speech synthesis chips. Their new plugin chipspeech looks pretty nice: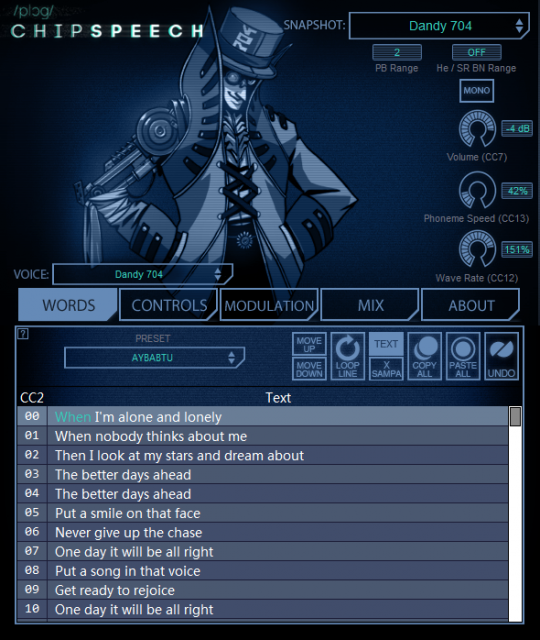 Ill be playing with it these next weeks and hopefully get something usefull out of the process. finally you can hear a speak and spell say absolutely anything you want, and sing it in tune too. You can even "circuit bend" the emulated chips in ways that might not be possible on the original hardware.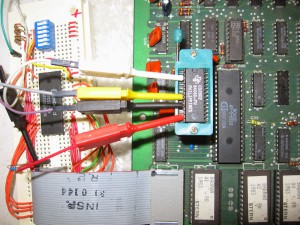 mmm,  probes…
Like I said, the process of creating this plugin has been a long and tedious one, and you can read all about the laborious methods here
And here is a video of some even older (non chipbased) speech synthesis, I would like one of these in my livingroom.
And finally some music created with the software in question: