Freeform electronics in/as art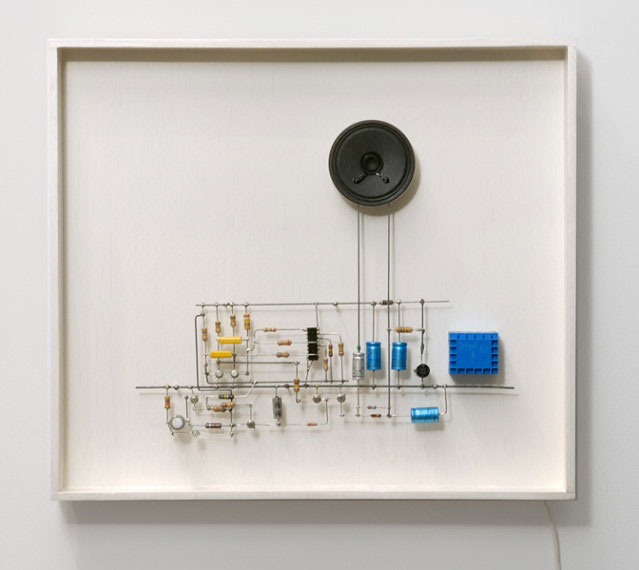 I Recently came across the german artist Peter Vogel. Specifically his freeform electronics sculpures as in the series of artworks "Interaktive Objekte" Freeform circuitry (also called airwiring) is a technique for assembling electronic circuits without the aid of a circuit board or breadboard. Instead the legs og the components are either soldered directly to oneanother or connected via copper wire in 3d space. This makes the finished circuit resemble (and perhaps become) a sculpture. And Peter Vogels Sculptures are beatiful and intriguing.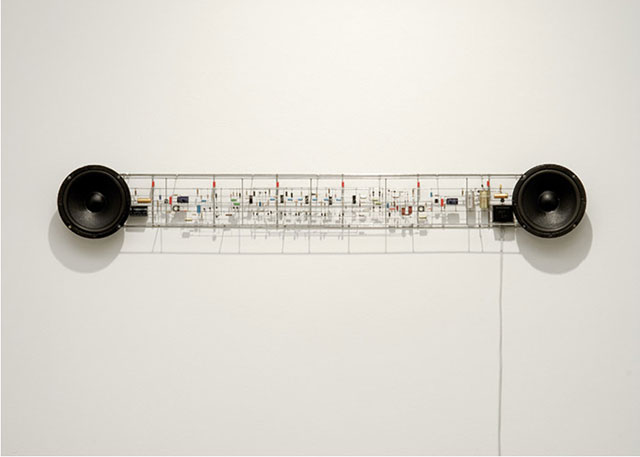 I ordered some copper wire and i will be making some freeform sculptures of my own soon.