New amazing 3d printers print circuits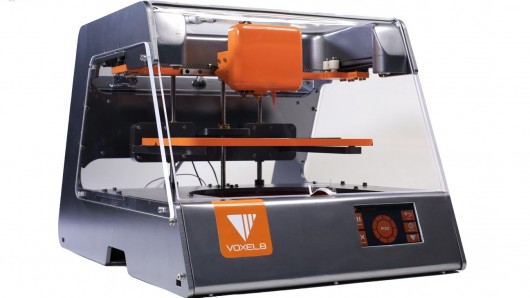 Gone are the days when 3d printers could only chorn out boring old plastic.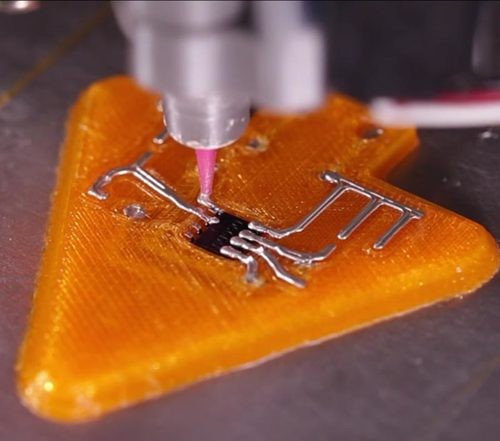 Along come a new generation of much less lame printers that can print conductive materials. I am talkig about the exciting new Voxel8 and Voltera  (the latter isnt strictly speaking 3d but impressiv nonetheless.)
Still not the cheapest way to make things but it looks promising!
I would like to get my hands on one of these to see what kind of weird instruments could be made.