Blooper Eel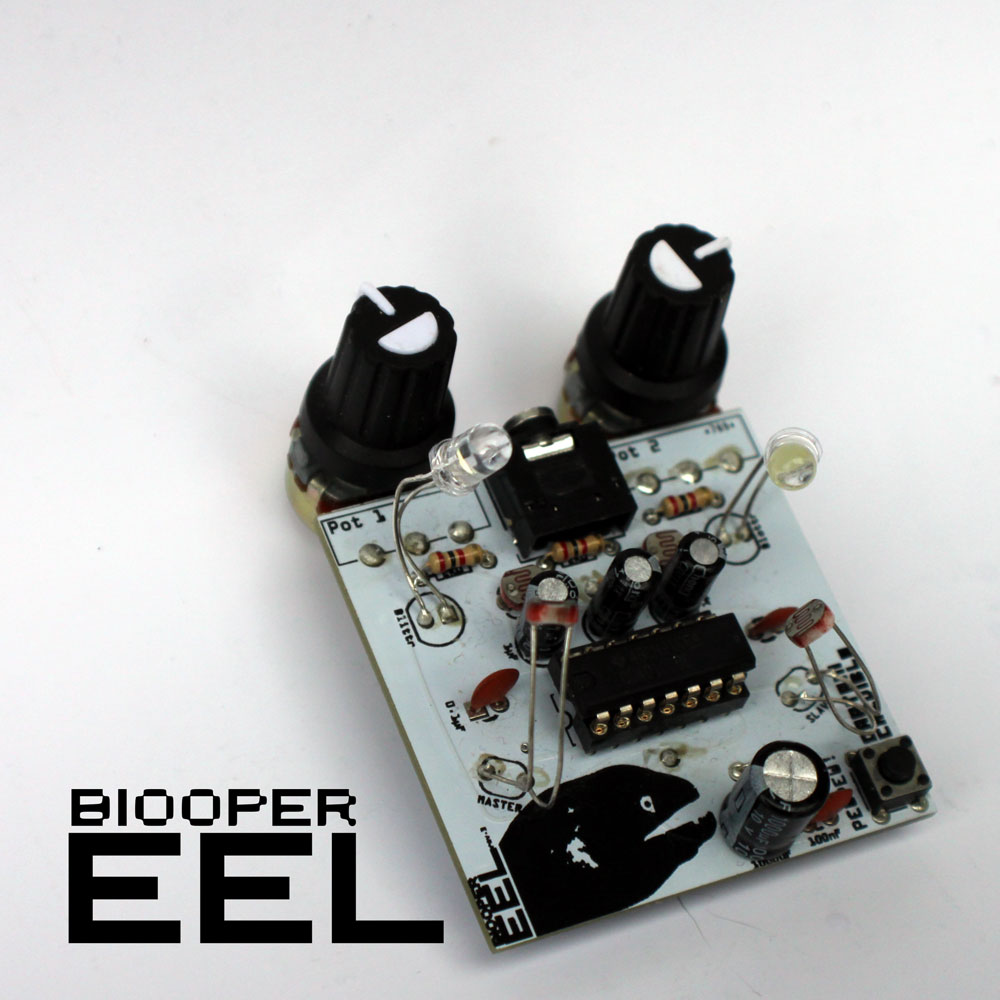 This is a bat-shit crazy bleepy bloopy drone nonesence lazer-noiz generator. Based on a 40106 chip. Blinky lights and outrageous noises make for a fantastic bloopy-bleepy cmos noise synth that boasts four light-controlled pulse-wave oscillators one of witch has sync and two LFOs that modulate the oscillators via LEDs. Its fantastic fun to play with. And it's very scientific!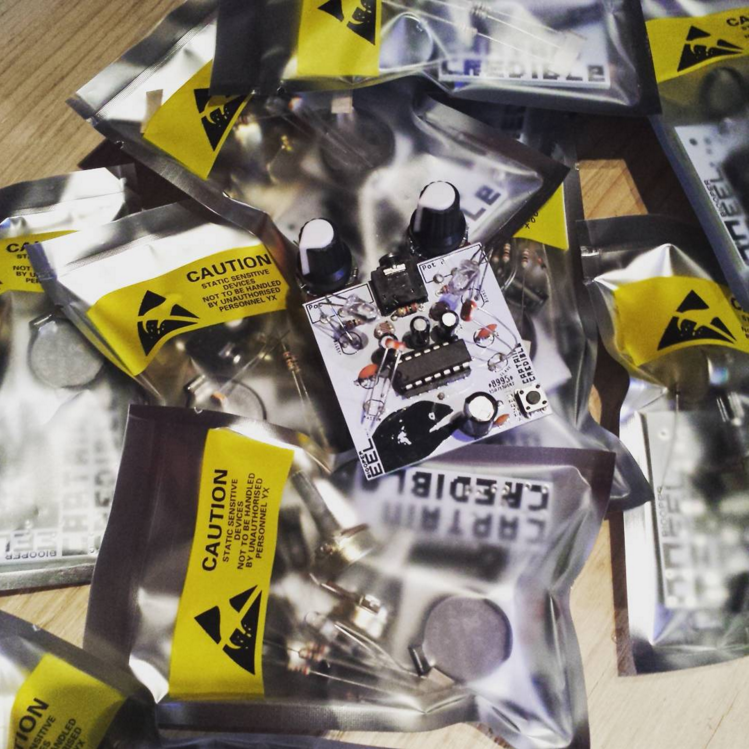 Q: Will Blooper Eel make me a more successful businessman / businesswoman?
A: Yes
 
Q: I'm not a businessman/woman, why in gods name do i need a "Blooper Eel"?
A: Because this:
VIDEOS: